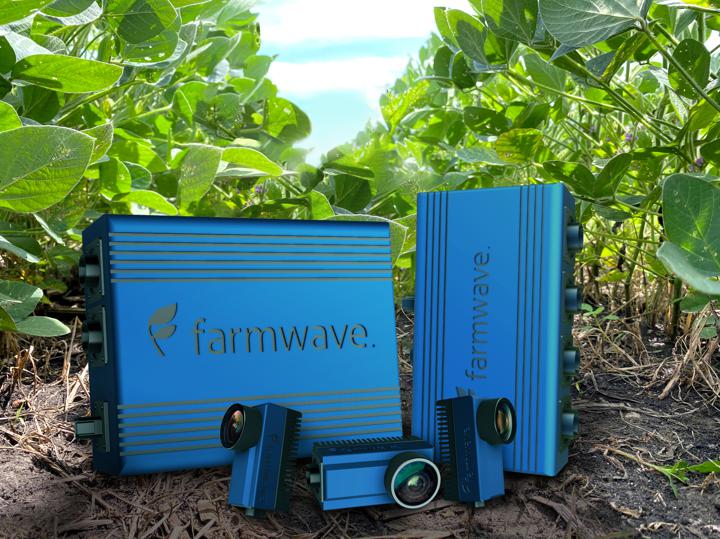 This year we will launch the Version 3 (v3) of the Farmwave Vision System. Moving forward, because it is now agnostic to combine harvesters or sprayers, we're just calling it the Farmwave Vision System, (FVS).
The Early Adopters Program (EAP) for sprayers is now open and you can signup here.
Those looking for v3 for 2021 harvest, can pre-order here. At this time there is no deposit required as we're simply gauging numbers for our build partner(s) and parts vendors. We'll be reaching out to those pre-ordering in a few months taking deposits, customizing your order, and scheduling install.
We've had a lot of inquiries on being a dealer - from both OEM dealerships and those who want to be an independent dealer. If you're interested in becoming a dealer and integration partner, please reach out to us here.
Here's what's new with v3:
Direct power for all-day performance - no more batteries (wire harness will be dependent on make and model machine and will be installed by Farmwave or a certified integration partner)
Power over ethernet for a more stable and MUCH faster network connection
Smaller form-factor with embedded board-mounted cameras (see' ya GoPro)
Crops for 2021harvest are corn, soybeans, wheat, canola, and barley
Completely made in the USA in Atlanta, Georgia
Average 2020 harvest loss decrease added up to 10 bushels per acre!!
Average sprayer run-time costs were decreased by up to 15%!
Sprayer enhancements include - pest & disease ID in corn, soybeans, and wheat, plant/stand count, growth stage (height), weed pressure, nozzle performance, application coverage, droplet size and placement (beta)
In order to achieve some of the above, we've done away with the battery powered units. This means deployment time has gone up. However, once installed continuous use and getting up and going is much faster and more stable.
We're looking forwarding to continuing to improve the value Farmwave Vision System delivers to growers.