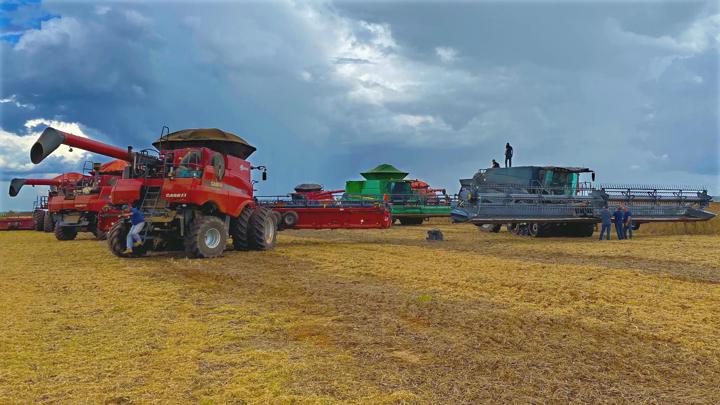 Farmwave's 2021 Harvest Vision Presale Event!!
NO DEPOSIT REQUIRED AT THIS TIME!
Farmwave's 2021 Harvest Vision System (HVS) brings new features and benefits for the 2021 harvest season! Right now we're gathering interest from growers who have inquired on purchasing from North America, Western Europe, and South America.
Here's what's new:
Direct power for all-day performance - no more batteries (wire harness will be dependent on make and model machine and will be installed by Farmwave or a certified integration partner)
Power over ethernet for a more stable and MUCH faster network connection
Smaller form-factor with embedded board-mounted cameras (see' ya GoPro)
Crops for 2021 are corn, soybeans, wheat, canola, and barley
Made in the USA in Atlanta, Georgia
Average 2020 loss decrease added up to 10 bushels per acre!!
Pricing Information
Year 1 license is $8,500 (includes AI powered software and hardware needed for harvest 2021 for single combine - 3 cameras)
Annual license fee thereafter is $2,500
Includes continued model improvement updates
Includes new crops added
Based on data from 2020 season, it pays for itself in the first year!