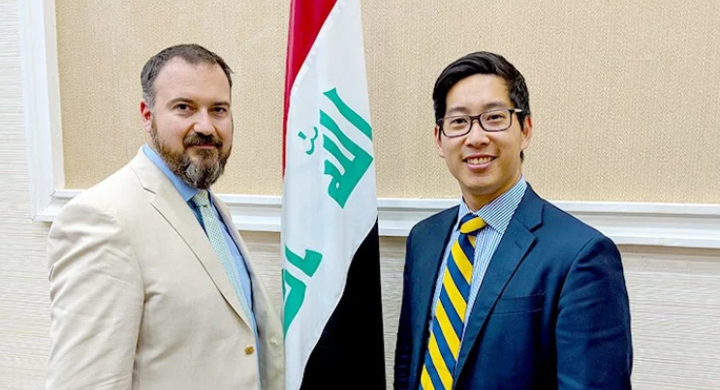 Our recent trip to the Middle East was a pivotal moment for us at Farmwave. We were honored to visit with Dr. Mahdi Al-Alaq, Iraq's Secretary-General of the Council of Ministers, officials from the Ministry of Agriculture, and representatives from the various offices which work with organizations looking to do business in Iraq. In addition, we were glad to forge new partnerships and strengthen existing ones with our partners in Amman, Jordan. The panel from the Council of Ministers we met with consisted of a professor from the university agriculture extension who opened up their resources to Farmwave in everything from training, transportation, and communication to help our team reach growers all over Iraq.
We've always said that Farmwave is not only a tool that benefits existing large stakeholder organizations and commercial agriculture platforms, but also empowers and enables the smallholder farmers throughout the world.
It is my firm belief that what Farmwave represents is just as important as what it can do. The artificial intelligence and image recognition machine learning models that we have been building and the accurate results they produce represent a new level of technological achievement for agriculture.
But Farmwave also represents the saving of time. Time is a commodity that can be hard to value and you can never get back. We had a saying in the Marine Corps that "the key to success in battle is effective communication." I think this holds true and not just the military but in multiple business verticals as well.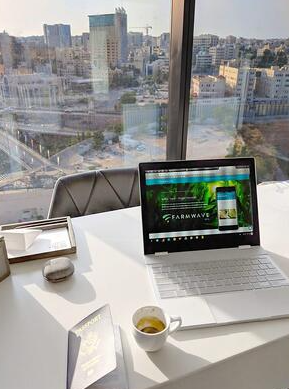 What's coming soon from Farmwave? We are hard at work building out our community functionality and direct message capability which will streamline collaborative efforts between farmers, agronomists, and researchers on a global scale. Imagine being able to share field reports in near-real-time and begin a dialogue with colleagues and professionals all around the world! We feel will add great value to not only the artificial intelligence and machine learning we bring to agriculture but to the people in it as well.
While this was my first time to Iraq, this was my fourth time to Amman, Jordan. Our Jordan visit did not warrant discussions or meetings at the government level, but we met with NGOs who have already been working throughout the Jordan Valley in agriculture. They immediately saw great value in what Farmwave could bring to agriculture not only now but as our platform progresses and adds new features.
We as a team are excited to continue progress in this part of the world and help farmers get the most out of their land for a more sustainable future.