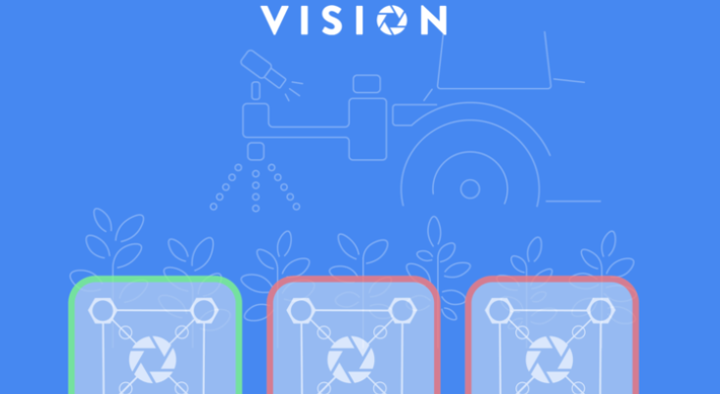 The new Farmwave Harvest Vision v2.0 interface.
This newer interface brings real-time information on what grain is being left behind, where it's coming from, and how it's impacting the overall performance.
Drag-n-drop AI modules

Graphical interface on loss thresholds w/time intervals

Measure loss in real-time on each zone

Set threshold parameters that are zone specific and crop type specific

Models for corn and soy with small grains, (wheat and canola) in development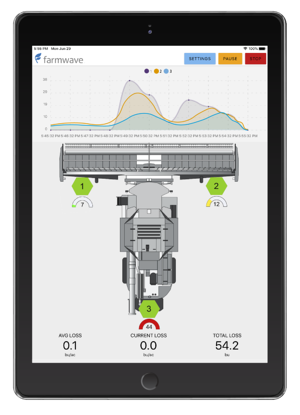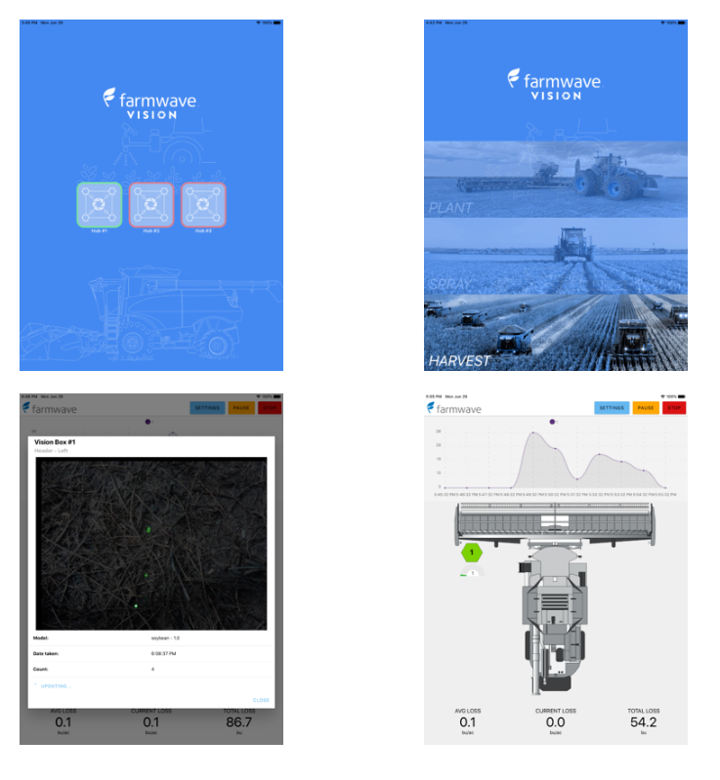 Farmwave Harvest Vision will be available online and through selected dealers in August 2020. The 2020 harvest season is going to be for those early adopters who see the value in what we are building and want to retain more bushels per acre this year. During 2019 demo's we saw an average of 3-4 more bushels per acre in corn and soy. We hope to have increased this performance with additional training in the AI models since then.
We're working as hard as we can on video tutorials and training videos as well as a rigorous onsite support schedule to be all-hands on deck in the Midwest to answer questions and help with installation… though it only takes about 90 seconds to install on the machine.