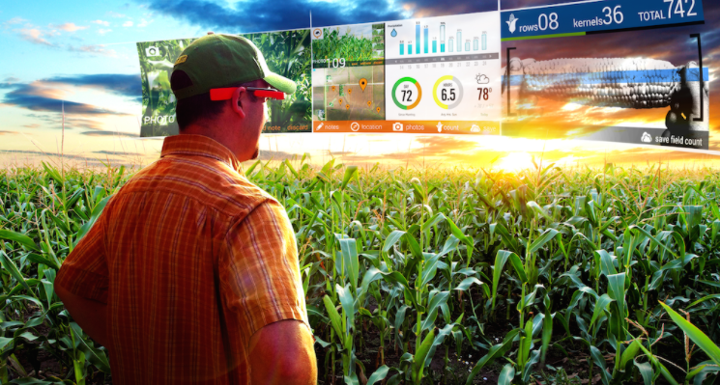 The only constant in life is change. — Heraclitus of Ephesus
You've probably heard some version of the above quote at some point. At Farmwave, we have found that those words are as accurate now as when they were first spoken around 500 B.C.
As a startup company, we have switched productivity tools, updated business models, revised brand identities, and reformulated strategies. When there was a good reason to change, we jumped in with both feet. But one thing that never changes is our focus on finding the best way to solve big problems.
Today, we'd like to share another change: why we are removing the Farmwave native app for iOS and Android from the App Store and Google Play Store and instead upgrading Farmwave as a progressive web app (PWA).
A LITTLE HISTORY
Farmwave began life in 2005 as intelliSCOUT, an app that farmers could use through Google Glass headset to take photos and record audio while performing crop scouting. This was a significant improvement from pen and paper, as farmers could now use both their hands to do things like shuck an ear of corn to reveal the kernels. At that point, farmers could use intelliSCOUT to perform a kernel count, a method of estimating yield.
Along the way, we conducted intelliSCOUT pilots with some of the biggest names in agriculture, proving out the core technology, and expanding its artificial intelligence, machine learning, and deep learning capabilities.
CHANGING THE BRAND
Changing your brand identity is a big deal. We realized that we had built a lot of credibility and a loyal following with intelliSCOUT, but we changed our name from intelliSCOUT to Farmwave because the scope of what we were doing expanded. Farmwave will be useful to farmers not just while crop scouting, but throughout the planning, planting, growing, and harvest seasons. More than a facelift, our new identity just made sense: instead of one tool, we would be building an integrated suite of smart tools.
After months of design, development, testing, and more development, we launched the Farmwave beta as a native app for both iOS and Android in July 2018.
Soon after launch, we faced numerous challenges which impacted how quickly we could make changes and get them out to beta customers. We gleaned a lot of valuable lessons from the beta, and concluded that a web app would help us bring the smart tools, communication capabilities, and field report system to our customers quicker and in a more sustainable way.
Now, we're knee-deep in rebuilding Farmwave to be the tool we know it can be, and are on target to relaunch it for use during this year's growing season.
To keep in touch with us and to learn more about when we launch, feel free to follow us on Twitter.